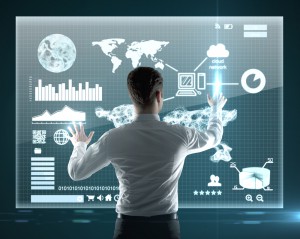 There is no doubt that the technology sales market is very candidate driven at present. Howard Jackson has seen a substantial increase in the volume of positions we are working on across all sectors, as technology sales leaders recognise the need to recruit the best sales talent possible to help their businesses grow.
As a result, you will have more choice than ever before when it comes to potential career prospects. So when is the right time to start your search? Here are a few things to consider:
Are you still challenged and motivated?
There is no doubt about it; the majority of people who build a career in IT Sales enjoy a challenge. As with any role, there can come a time where you are comfortable – you are consistently hitting your KPI targets, you know your value is appreciated within the business and everything is running smoothly without much effort on your part.
While there is something to be said about finally reaching a place of ease in your career, if we are not careful we can loose motivation without even realising it. The best sales people are dynamic, passionate and ambitious – and comfort does not generally ignite these feelings.
Are you being paid enough?
The answer to this question is rarely yes! However much we get paid, most people want more. When considering remuneration, it is very important to remain objective. Do you deserve to earn more or do you just want to earn more? However, in this industry there are other things to take into consideration.
With more and more companies realising that they need to do more to keep their talent, commission and bonus structures have never been so competitive and now really is the time to branch out and see if you could get more money for hitting the same targets.
Do you feel valued?
This is probably the most important thing to consider, as it encompasses aspects of both of the above and more. In an industry such as IT Sales, where the hours are long and the job can be demanding it is important to feel as though you are valued within your organisation; both financially and for your work and input. Without this sense of appreciation and respect, however well you are doing can feel redundant and stress/pressure will take its toll.
If your answer to one of the above is no, then it might be time to consider that career move. If your answer to all of the above is no, then what are you waiting for? Give us a call now!
Here at Howard Jackson we know better than anybody that starting a new job can be very stressful and effects most – if not all – areas of your life. That's why it is important to seriously consider your options and not jump into any decisions which you could end up potentially regretting.
Howard Jackson train all of our Consultants to do exactly that – Consult! We are not claiming to be the first Recruiters in history to NOT care about generating fees; however we are claiming that we will discuss your options with you objectively and advise whether a move is the right move for you.
For more information on our services and to speak to a Consultant then please send your CV drop in your CV.